Award winning Family run business for over 35 years.
Weston Recovery Services are an award winning, family owned & operated independent business for over 35 years. Starting as a 1 man operation, we've grown to 3 sites across Weston-Super-Mare, Bristol, Wellington & the wider Somerset Area.
Weston Recovery Services was established in Weston-super-Mare by Robert Hopkins in 1983. Over the last 3 decades we've worked with every major motoring organisation, won numerous awards for our professional conduct & quality service and diversified into both Driver training though our Driver training school ''WTTS'' and the supply of motor parts with WRS Motaquip.
We are proud to offer a comprehensive and professional breakdown service 24 hours a day, 7 days a week. We offer a complete service from roadside repair to accident rescue of cars and commercial vehicles including specialist recovery of all vehicles both land & water scenarios. Furthermore, we take a hands on approach to ensure every job receives the care and attention required for complete customer satisfaction.
With all our branches situated within 5 minutes from the M5, allows us to provide a rapid response across the Somerset, Wellington & Bristol area.
Through continually delivering on quality & service, we've been able to grow our range of services to include MOT's, vehicle servicing, Motor repairs on cars, small vans, minibuses, Horseboxes, Private HGV, Commercial HGV and coaches also Body shop Facility. We are now able to supply a complete motoring service from rescue through to repair and preventative maintenance to both private individuals and companies.
Our History
Established Summer 1983
In the summer of 1983 Robert Hopkins established Weston Recovery Services in Weson-Super-Mare.
June 1983
Local Authority Agent
By 1987 through hard work and consistenly delivering a quality service, Weston Recovery Services had become the Local Authority Agent for Weson-Super-Mare & the surrounding area.
1987
Local business and Nation wide motoring organisations.
Throughout the late 80's and early 90's we continue to expand our business to service local business and Nation wide motoring organisations.
Late 80's and early 90's
The AA, Green Flag, RAC & Highways Agency
During this time we also acquired contacts for major recovery organisation including the AA, Green Flag, RAC & Highways Agency(Now Highways England)
Late 80's and early 90's
Bespoke Recovery & Repair Centre
The business expanded to our 3 acre bespoke recovery & repair centre, on the site of the Old Creamery (Previous London CO-OP society, somerset creamery ).
June 1998
Lidl distribution contract
In 2001 we began a major servicing & testing contract for Lidl distribution's 73 trailer fleet.
2001
WRS Motor Sports shop
We opened the WRS Motor Sports shop offering motor sports parts & accessories to the public.
Jan 2002
WRS Motaquip
We further expanded our parts department by opening WRS Motaquip at the Weston recovery site; a full motor factor parts division.
2007
WRS Wellington Recovery Depot
We opened a Recovery Depot in the foxmoor buisness park in Wellington.
2010
WRS MotaQuip Shepton Branch.
We opened a branch of WRS MotaQuip in Shepton Mallet.
2010
WTTS Driver Training
We expanded our driver traing school offering to include JAUPT driver cpc and increased the fleet with 2 newer automatic lorrys.
2013
WRS MotaQuip Bridgwater
We opened a branch of WRS MotaQuip in Bridgwater.
2015
New Recovery Centre Wellington
We are currently constructing a brand new, purpose built recovery & repair centre in Wellington, Somerset.
2017
Our Fleet
As one of the Leading Breakdown Recovery and Roadside Assistance businesses in the South West we are proud to be able to meet any challenge using our Specialist Recovery Vehicles and Equipment.
We maintain our own fleet of 50 Vehicles across 3 depots spanning Somerset & Devon. As well as the Roadside Assistance Van's & Breakdown Recovery Flat bed vehicles, we have a range of Heavy recovery vehicles and Specialist recovery vehicles including a number of entirely unique vehicles to enable us to do our job no matter the Weather or terrain.
Road Assitance
Road Assist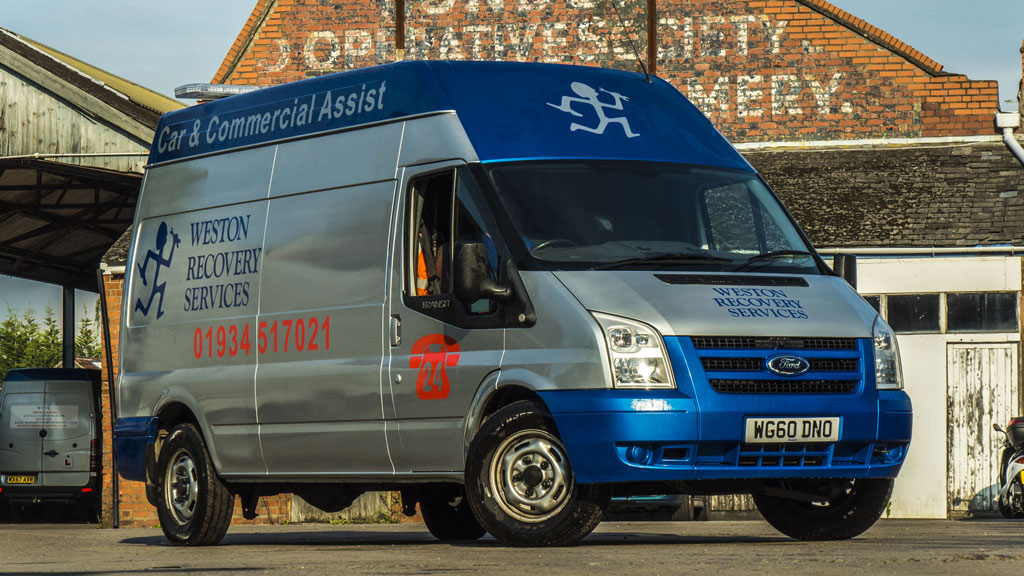 A Fleet of rapid response roadside assist and repair vehicles staffed by qualified technicians ensures our customers are back on the road as soon as possible.
Road Assist & Recovery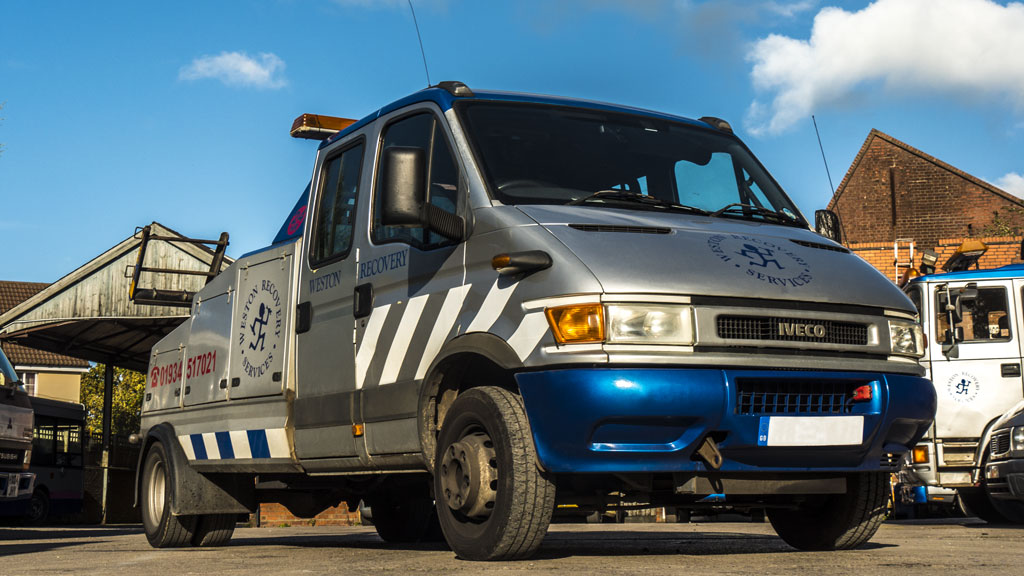 General Repair and recovery for cars, small vans & MPV's in town areas, A & B roads.
Truck Assist & 4x4 Rescue
Rapid response trucks offer swift roadside assistance for minor incidents.
General Recovery
Iveco Euro Cargo - 13T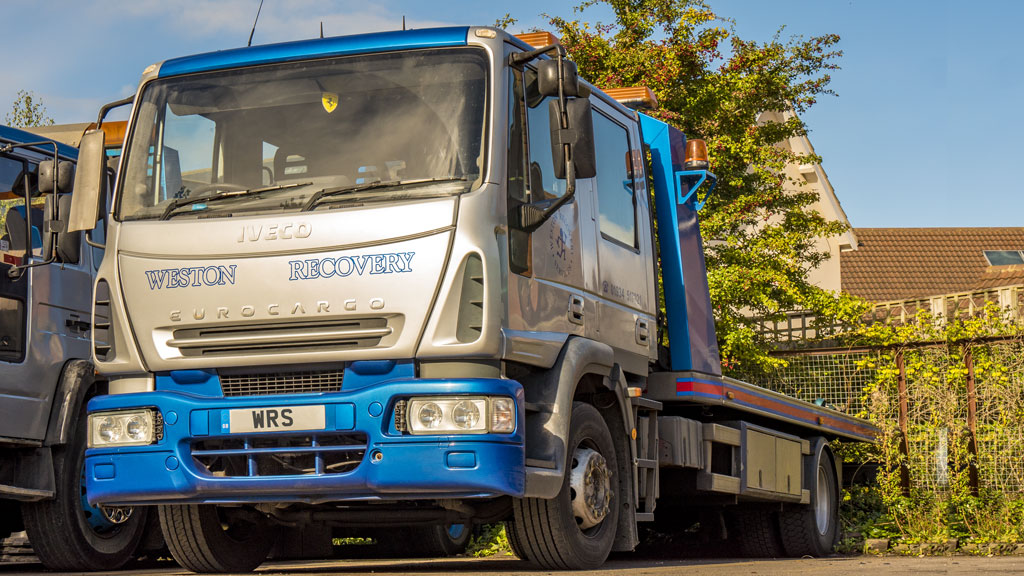 Specialist Recovery Tilt and Slide, Equipped with a Spectacle Lift and aluminium sliding bed this vehicle will deal with all day to day vehicle recovery as well as multiple vehicle movements.
Renault Midlum - 12T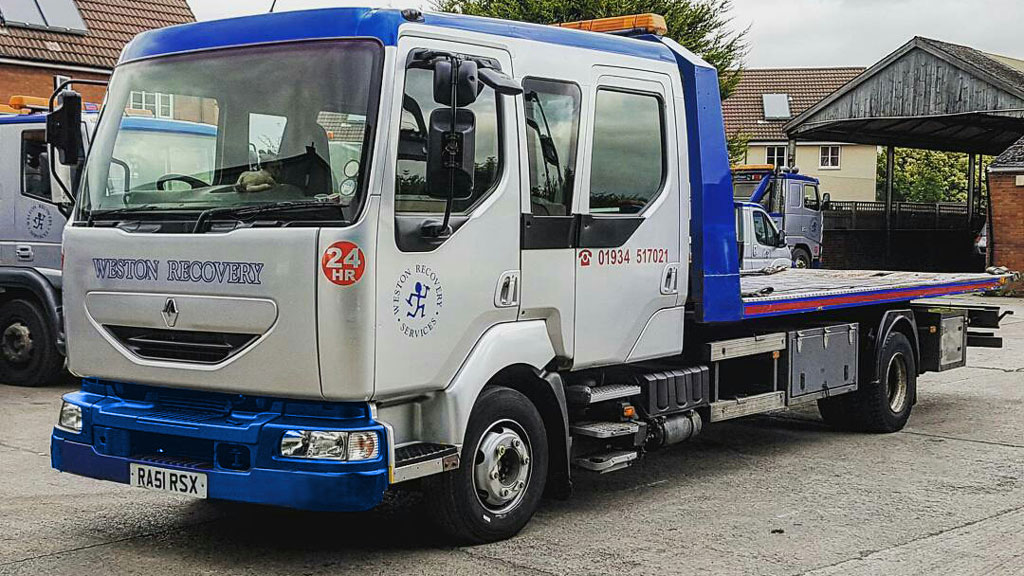 Specialist Recovery Tilt and Slide, Equipped with Spectacle lift and Steel Bed, this is the ideal Candidate for Accident Damaged vehicle as the bed is Much Stronger than its aluminium equivalent.
Daewoo Avia - 7.5T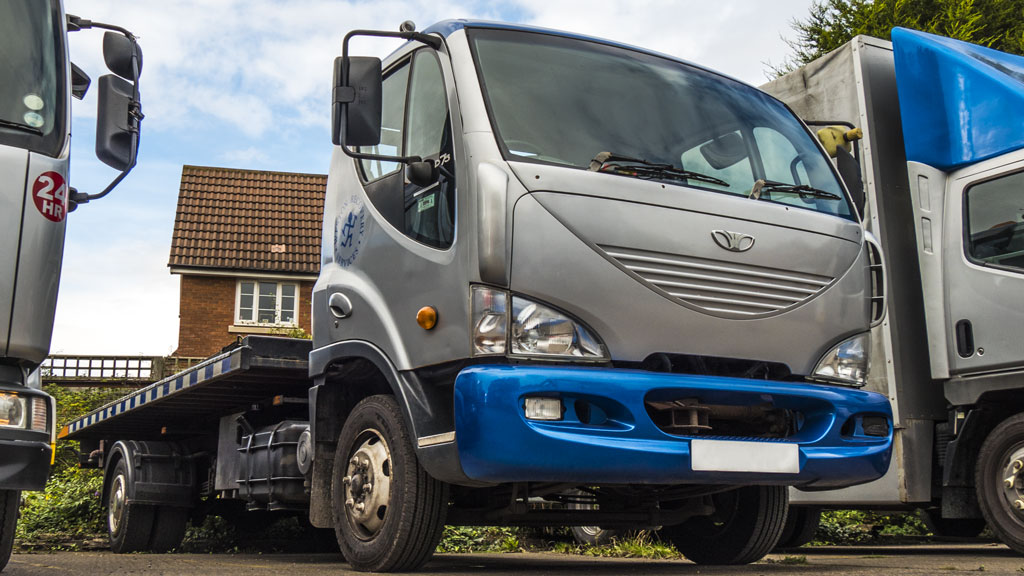 The Daewoo Avia has been Modified with a SLA Bed, this allows for an Almost on the Floor Bed when removed from the lorry, allowing absolutely no boundaries for Prestigious Vehicles with minimal Ground clearance as well as lowered vehicles whether its for Show or for Track
Multi Recovery
MAN 7.5T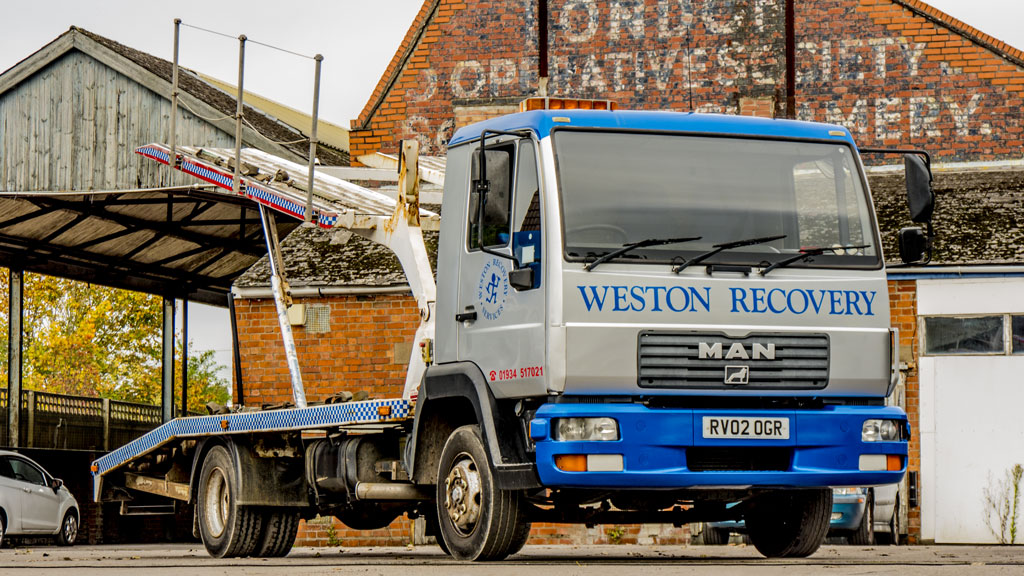 The Man Twin Deck Recovery Vehicle is ideal for two and Three vehicle movement, accommodating a small Car on the upper deck and another on the lower deck, this enables multi car movements as well as triple car movements when combined with a trailer.
Iveco Eurocargo & Renault Midlum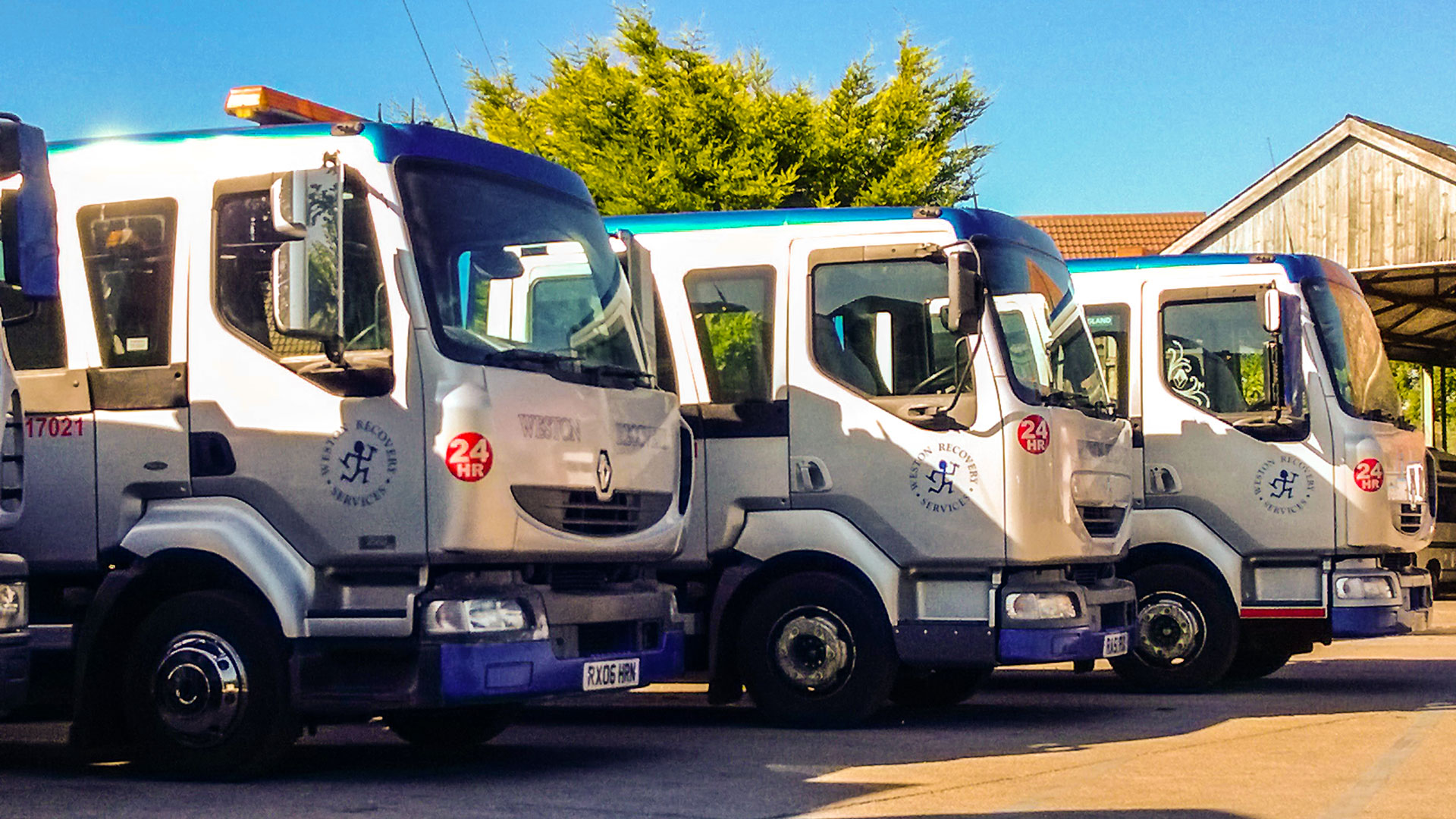 Using the adaptation of a Spectacle lift under the Rear, these vehicles can be loaded with one vehicle on the bed and another front suspend towed.
Heavy Recovery
Volvo FH12
Powered with an impressive 460 horse power and purposed build Recovery Underlift With 2 Stage Extension, kicker and Twin Winches, used in almost all applications because of its versatility and Power.
Daf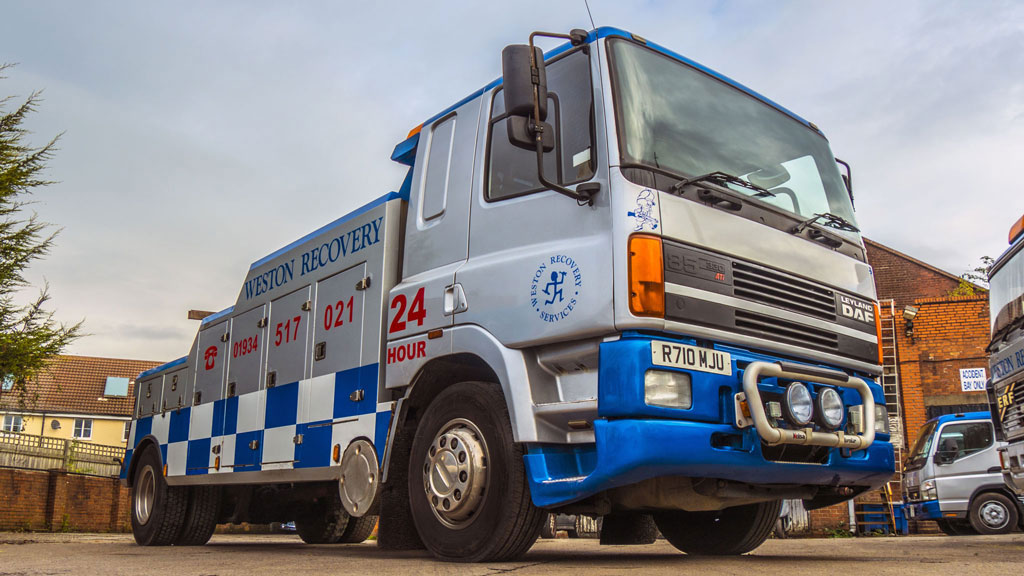 The Daf is equipped with a long Reach Extension Stinger making this the ideal candidate for all Coaches and Buses where the Wheels are a long way under the nose of the vehicle, being a twin Axle, its Body Length makes maneuverability around the Somerset Lanes much more comfortable compared to some of the bigger units.
Support
Mercedes Vito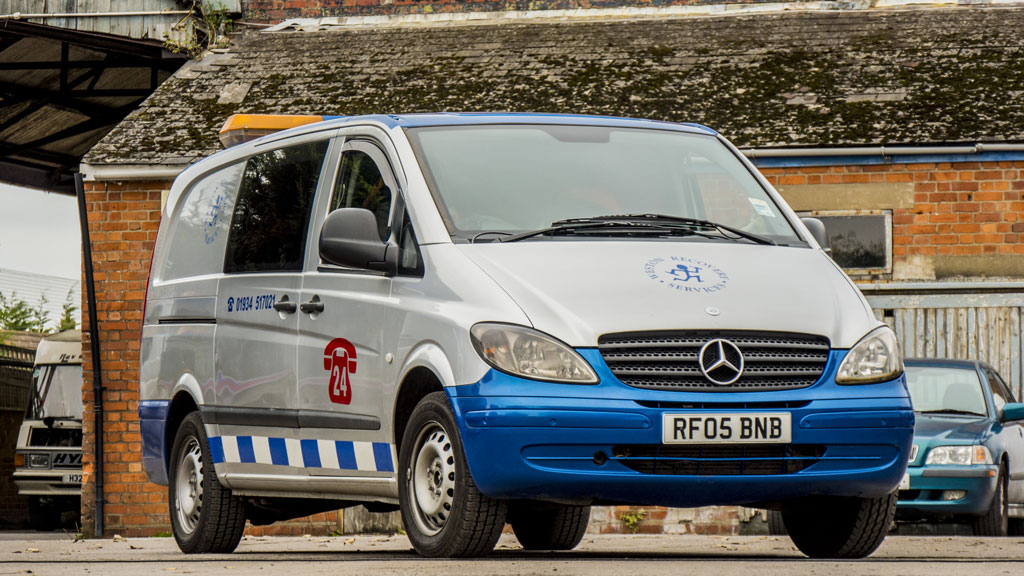 Rear wheel drive service vans, equipped with RDT (Rapid Deployment Trailer) these are the all round solution for most Roadside repairs and movements, if you are going local or you need a skilled person ready willing and able this is what you will want to see.
Ford Transit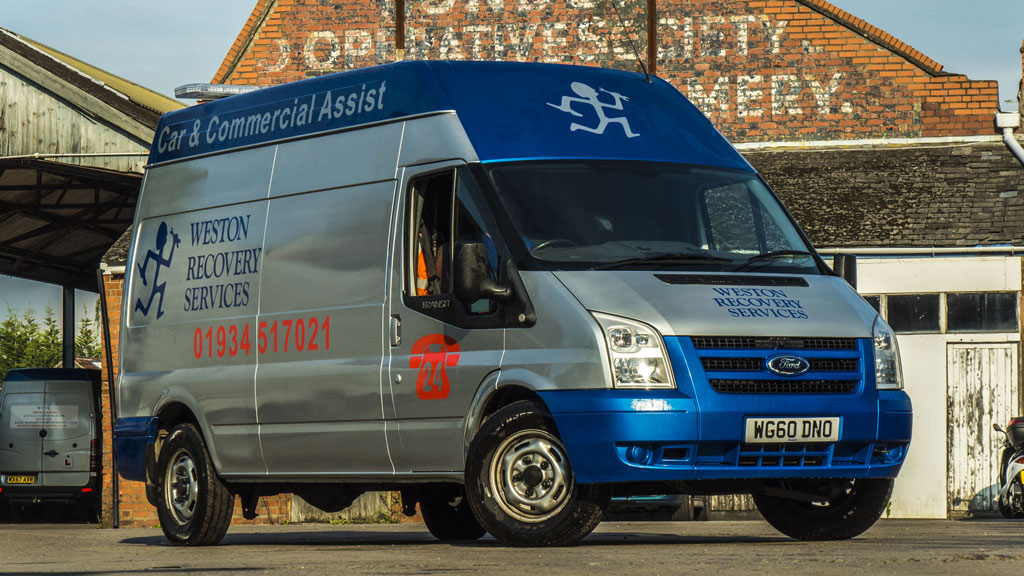 Rear Wheel Drive Transits, both car and Commercial we have two different vehicles adapted to better meet the needs of the customer, all fitted with RDT's and a member of our highly Skilled Staff, we aim to resolve 98% of breakdowns at the roadside.
HIAB Units
ERF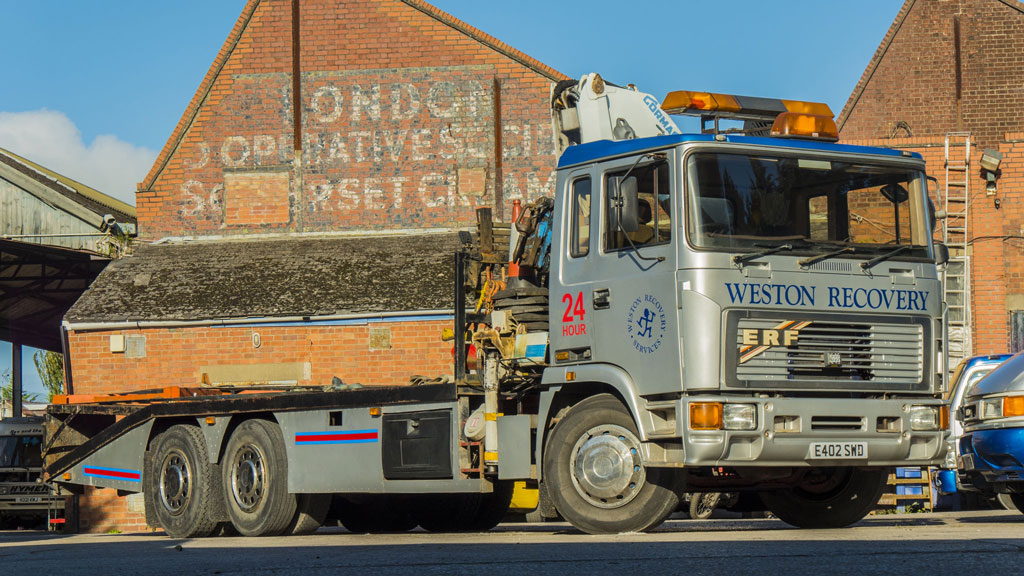 Double drive and fitted with a Cormag HIAB crane, the ERF is an Old Gem, while it has younger equivalents but little can match its heavy haulage heritage and pedigree. This the perfect tool for when something need a strong Pull.
Specialist
Scammell
Our Ex Military Scammells Form part of our elite Support Fleet, equipped with hundreds of Meters of Wire, a humongous Gear Box Driven Winch, these Tank Recovery Trucks are in their element when the going gets tough.
Amphibian Vehicle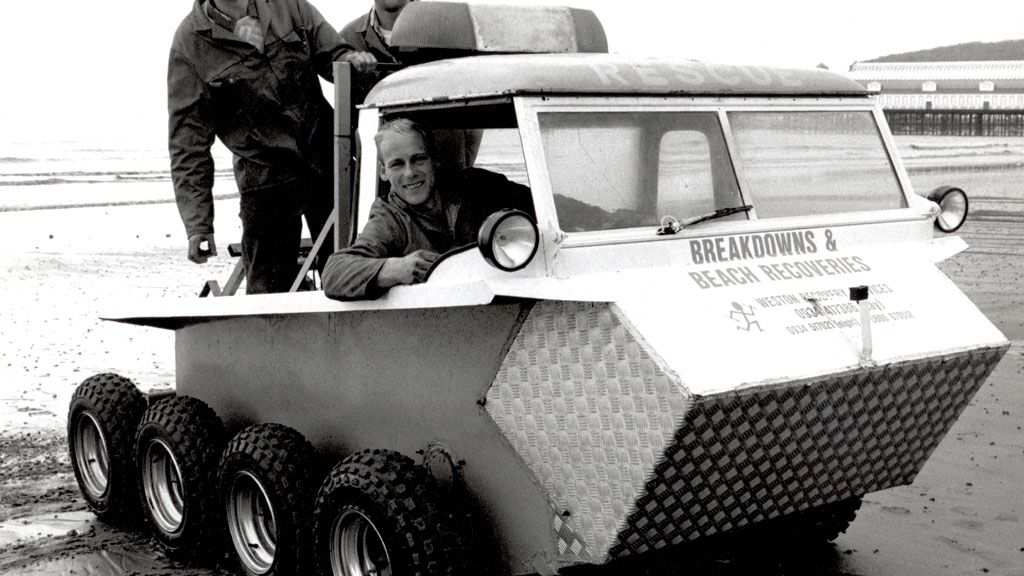 A Purpose built recovery support Vehicle dubbed the "MUD BUG" is a Flat 6, Chain Driven, 8 wheel Drive Monster, used predominantly in Beach Recovery this support vehicle aids the Laying of winch wires to ensure no further Delay be necessary with the risk of the encroaching tide engulfing your pride and Joy.
Transport
Prestigious Covered Transport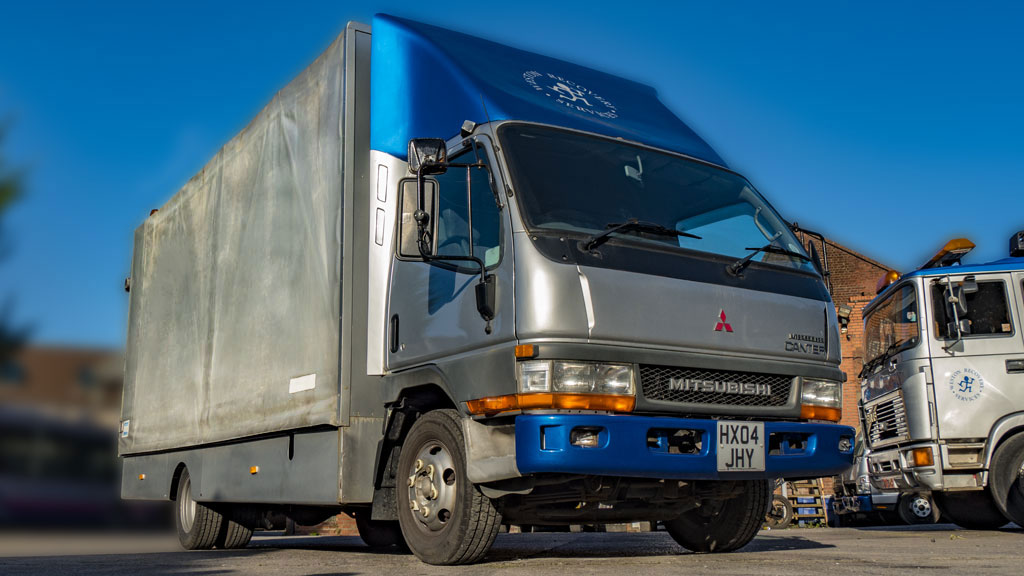 Our prestigious covered transporter is bespoke to the South West, we use it for a range of high end vehicles when the owners don't want it to be recovered on display. The cantilever canopy means that a vehicle can be loaded with ease, and then covered for transport, without touching the vehicle. If the vehicle isn't being used for prestigious transport, it can also be used for our role within the Avon and Somerset Police Contract.
Community & Outreach
We recognise the important of being an acitve, supportive member of our local community. We engage in a number of community schemes; offering works experiance, internships & apprenticeships to aspiring mechinics, technicians & recovery agents.
Truckfest
Weston Recovery has attended Truckfest over many years with various members of the team, we have been involved in demonstrations at the shows, and often a lot of polishing! For years the event was held at the Bath and West Showground, Shepton Mallet, but recently it's moved to the Malvern Showground. Truckfest is a good opportunity to network and bond with fellow recovery technicians and operators, and a good opportunity to oggle some latest recovery equipment.
Wessex Truck Show
We've attended Wessex Truck Show for the last two years as it's now our local truck show event, since Truckfest was moved to Malvern. The show is supported by local companies, and is arranged by the local people, making it a very personal show. A great weekend is had by all at Wessex, and it brings together many local recovery organisations.
Weston Wheels
Weston wheels was a motoring enthusiast show held at weston super mare between 2001 to 2005. Attended by Top Gear's Richard hammond overseeing burnout demonstrations with our heavy recovery providing a land anchor and WRS providing safety and fire control.
Quality, Standards & Certification
Our highly skilled Technicians strive to deliver a quality service to our customers & partners. This is why we offer the Complete on the job training to all our employees; imparting over 35 years of first hand experience.
Weston Recovery Services carries the industry standard ISO9001 certification as well as the PAS 43 certification and NHSS 17/17b of the Nationals Highway Sector Scheme which are specific to vehicle breakdown and recovery operators. Our MOT testing facilities are certified for class 4, 5 & 7.
NHSS 17/17B - Nationals Highway Sector scheme 17 & 17b Certification
PAS 43 Certification
ISO9001 Certification
MOT Test Station Certification for class 4, 5 & 7
Green
The breakdown & recovery industry along with the motor vehicle trade are far from the greenist of industries, however, as a responsible, family oritated business we understand the important of the natural enviroment and so we take responsibility wherever possible, opting for the Green for our business.
We ensure our process are as green as possible within the confines of our industry; first and formost we will aim to achieve a roadside repair when possible to avoid excess emissions and reduce our footprint.
We're are an early adopter of green best practices within our industry; utilising smarter routing software for our recovery traffic to further reduce our emissions and enviroment.